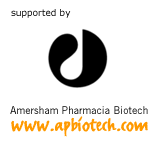 Nature Science Update is an entertaining, informative and accessible round-up of what's new in the world of science, brought to you by the Nature News Service, the popular science syndication arm of the leading international science journal, Nature.
To find out about buying news and features like this for your website or news paper please e-mail: syndication@nature.com
The latest research reported by Nature's science writing team. Now updated daily at midnight GMT.