Aili Hao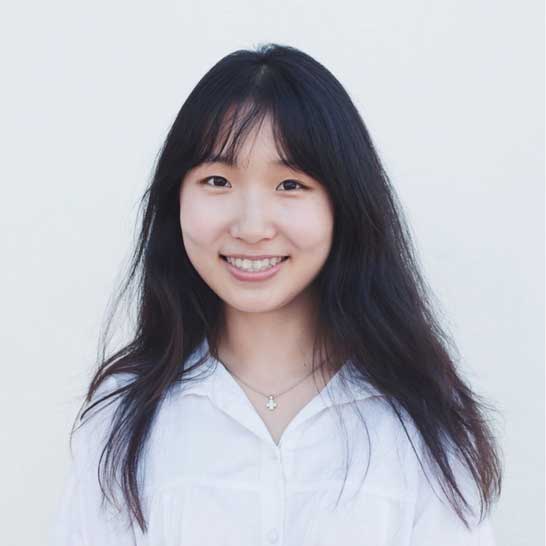 What is your name and role at Duke?
Aili Hao. I am a 2nd year Ph.D. student in Department of Biochemistry.
What is your area of research or study at Duke?
Our lab is interested in membrane proteins structure and function. My project is on a membrane protein complex that is for division and elongation in bacteria.
Where are you from originally?
China
How did you end up at Duke?
I was interested in structural biology when I was in undergraduate and it became what I want to pursue for graduate study; Duke has an awesome biochemistry department with a strong emphasis on structural biology and so I thought Duke Biochemistry would be a great fit for me.
What sort of career to you hope to have after finishing at Duke?
I haven't made my mind yet, so right now I am open to a lot of options.
How did you develop an interest in diversity/inclusion?
I think my interest in diversity developed through my travel to different countries. I was exposed to many different cultures which I found them so fascinating. Gradually I found meeting / making friends from different background is very interesting. Also during my undergraduate time, I was part of an organization that promotes culture exchange by hosting culture related events, which I found very fun and informative!
How would you characterize Duke as far as diversity and inclusion is concerned?
Diversity is one of the reasons that made me choose Duke for graduate school. During my interview, I noticed people in Biochemistry are very diverse; grad students and postdocs with different background get along really well. With my two years here, I do feel that this is a very friendly and inclusive environment which I am very happy about.
How long have you lived in the U.S.?
9 years
What are some of the key cultural differences you have noticed between living in the U.S. and living in [home country]?
The key difference I noticed is about personal space/personal freedom. Culture in China tend to be more involved in other people's life/decision making while in U.S. one has more freedom to do his or her own things without much judgement or interferences from others. Also, Chinese culture emphasizes more on getting along with the rest of the group (uniformity) while U.S. culture promotes more individuality.
What has been your favorite part about living in the U.S.?
I feel I am more free to do what I want to do without the need to worry about opinions from others.
Where do you go to get a "taste" of home? (i.e. any restaurants or places that remind you of home)
Liming grocery and Cary for good Chinese restaurants there. Occasionally I will travel to big city such as NYC where there are lots of authentic Chinese restaurants! 
What changes would you like to see in the Duke community as far as diversity and/or inclusion is concerned?
As a graduate student here, I feel it is not easy to get involved in organizations related to diversity, at least I don't have access to. I hope there will be an organization for graduate students or ways to let graduate students to be more involved.
How could you encourage more people of diversity to join your research or area of study?
By doing science related outreach events, and showing teenagers or even youngers kids how cool biology research is!
Do you have any advice for incoming international students or students interested in getting involved in diverse groups?
It might be hard to step out of comfort zone to meet people from different background at first, but the experience will be very rewarding. So my suggestion would be try to get involved as much as possible. Also, remember to be proud of your own culture ☺