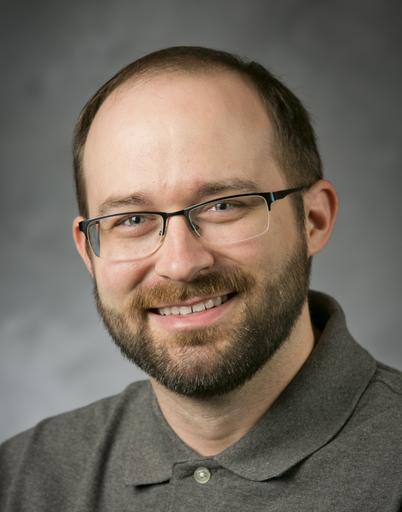 Tyler Bletsch
Assistant Professor of the Practice, Electrical and Computer Engineering
Contact info
Email:
Tyler.Bletsch AT duke.edu
Office:
103 Wilkinson Bldg
Phone:
919-660-5242
Office hours:
By appointment only, but ENCOURAGED -- feel free request a meeting.
For prospective students
Be advised, I have no PhD or summer research positions open at this time.
Courses (upcoming)
Courses (current)
Courses (archived)
Bio
Tyler joined the faculty at Duke in November 2015 after several years of work in industry with
NetApp
. He received his Ph.D. from NC State University in 2011, with a research focus on software security. In addition to his work at Duke, he has often been a mentor to
FIRST
robotics teams. His current professional interests include hardware and software security, robotics, and technology education with an emphasis on project-oriented learning.
Publications
→
My Google Scholar page
Computer Security
Biresh K. Joardar, Tyler Bletsch, and Krish Chakrabarty. 2022. Learning to Mitigate Rowhammer Attacks. In Design, Automation & Test in Europe Conference & Exhibition (DATE) 2022.
Tyler Bletsch, Xuxian Jiang, Vince W. Freeh, Zhenkai Liang. 2011. Jump-oriented programming: a new class of code-reuse attack. In Proceedings of the 6th ACM Symposium on Information, Computer and Communications Security (ASIACCS '11). ACM, New York, NY, USA, 30-40.
Minh Tran, Mark Etheridge, Tyler Bletsch, Xuxian Jiang, Vincent Freeh, Peng Ning. 2011. On the expressiveness of return-into-libc attacks. In Proceedings of the 14th international conference on Recent Advances in Intrusion Detection (RAID'11). Springer-Verlag, Berlin, Heidelberg, 121-141.
Tyler Bletsch, Xuxian Jiang, Vince Freeh. 2011. Mitigating code-reuse attacks with control-flow locking. 2011. In Proceedings of the 27th Annual Computer Security Applications Conference (ACSAC '11). ACM, New York, NY, USA, 353-362.
Jinku Li, Zhi Wang, Tyler Bletsch, Deepa Srinivasan, Michael Grace, Xuxian Jiang. 2011. Comprehensive and Efficient Protection of Kernel Control Data. Trans. Info. For. Sec. 6, 4 (December 2011), 1404-1417.
Power Aware Computing
Patents
Other
Dog
His name is Reginald: